Classes, Programs, and Events
RACCA provides continuing education, informative programs, as well as EPA and NATE certifications through out the year. We also host social events such as our Annual Awards Banquet, Clay Shoot, and Golf Tournament.
Protecting Your Business: You Hold the Keys (1 CE Credit)
Auto crashes continue to wreak havoc on our nation's roads — and as a result on businesses that rely on vehicles to move people or goods. The devastation is apparent in employees and their families, who must cope with tragic consequences, and in courtrooms, where businesses are held responsible for the behavior of employees driving for company purposes.
Members $30 / Non-Members $35
Location: Banquet Masters 13355 49th St N, Clearwater, FL 33762
Date: Thursday, October 21st 2021
Time: 6:00pm – 9:30pm (Dinner Included)
Who Should Attend? Contractors, Business Owners, Managers and Supervisors.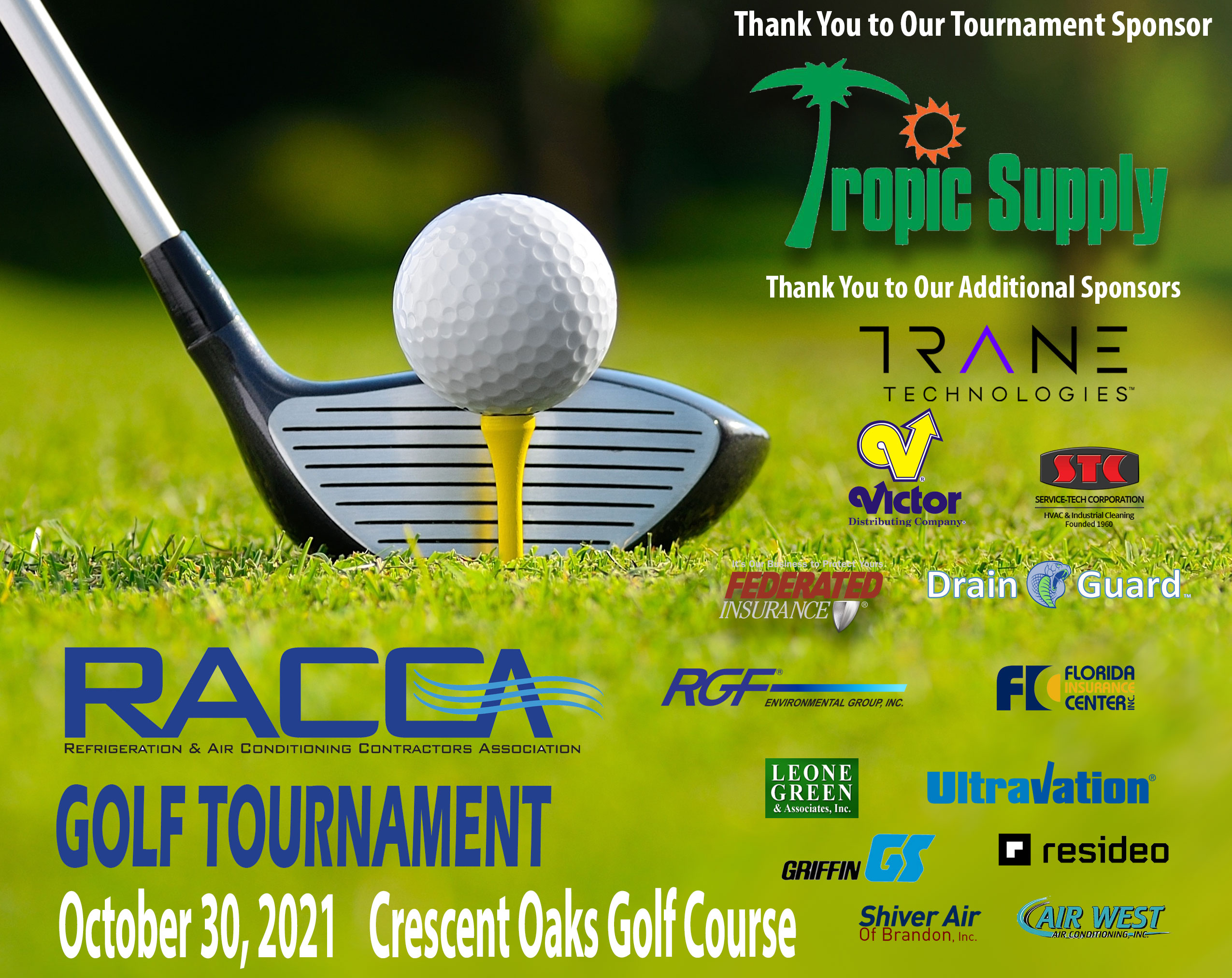 Power ticket gives the purchaser 12 additional raffle tickets , 2 mulligans plus entry into putting contest. 1 per player. Companies registering 2 or more teams receive the $360 rate for each team regardless of when registered. Player registration includes Golf fees, Lunch, snacks, 2 drink tickets, grab bags and 6 raffle tickets. Food and Beverage sponsors receive 2 free player registrations . All Food, Beverage, Hole and Special Events sponsors receive signage and the Tournament sponsor receives a banner displayed at the registration.
Early Bird $360 / Regular $400 / Power Ticket $20
Crescent Oaks Golf Course (Lunch included):
Saturday, October 30th, 2021 9:00am – 1:00pm (registration starts at 8am)
Tournament to be held at:
Crescent Oaks Blvd. East Lake, FL 34688
Get Updates on Classes, Programs, and Events